Is It Worth Buying Fiverr Backlinks to Boost SEO
If you are wondering if it is worth buying the Fiverr backlinks SEO, reading this post will surely help you in many ways in making your decision. Backlinks are highly significant when it comes to calculating the ranking of a website in search engines. But one thing that you should always keep in mind is that the quality of backlinks is way more important than the number of backlinks. In this guide, I will walk you through the journey of Fiverr backlinks for your website SEO. So, let's dig in!
Fiverr is a place where you will come across several services like graphic designing, digital marketing, writing & translation, programming, business, lifestyle, trending, music, animation, SEO, etc. Under these major categories, you will find many other services, and selling and buying Fiverr backlinks is also one of them. Every big platform has a variety of users, out of which some are definitely the ones who are spamming the platform with ineffective and damaging services. And that's what you need to be careful about. 
Well, on the other end of the spectrum, you will see that Fiverr is one such platform that offers various digital marketing, SEO, and link building services that you use to amplify your website ranking and traffic. But it makes sense to fully understand the platform before you jump into it. 
What is Fiverr?
Fiverr and Upwork is a marketplace precisely for freelancers to sell and buy their skills. It has been there since 2010 and now has a huge user base worldwide. It has successfully gained immense popularity in the digital world. In simple words, we can say that Fiverr is a place where people work as freelancers or can find freelancers to work for them. All you have to do is create your Fiverr account and start selling or purchasing the required services. However, Fiverr backlinks SEO has now become the talk of the town. And that includes both good and bad reasons. So, what exactly are these Fiverr backlinks SEO, and how do they affect your business? Let's find out.
What are Fiverr Backlinks SEO? 
Fiverr was created to provide ease of use to freelancers and customers in this digital realm. When you have the privilege to connect with mass people, it gets easier to find the right type of service for your business. And Fiverr does the same thing. It connects service providers and customers on one single platform. 
Anyone from beginners to seasoned professionals knows that link building is an effective approach to building your strong online presence. But which links are actually the ones that can add value to your website ranking? Well, that's the main concern while choosing the right kind of backlinks for a website. Isn't it? Every website owner has this in the back of their mind that any service they are opting for must add value to their website. 

And when you buy cheap backlinks, they will definitely damage your website's reputation. Unfortunately, Fiverr is known for delivering more poor results than good. As an SEO enthusiast, if you are not sure about how to build authoritative backlinks or you are running out of time and can not create backlinks for your website, you surely would think of buying backlinks. Or, you may hire someone to do it for you. 
Even if you wish to hire a company to get you backlinks, you won't find anyone better than Outreach Monks in the market. The kind of services and high-authority backlinks you will receive will help you outrank your competitors. 
How Does Fiverr Work? 
Fiverr works just like any other marketplace. It involves buyers and sellers to make the most of this digitally streamlined transactional platform. Fiverr has a unique term for a service offered by a seller, i.e., a Gig. Sellers have the freedom to select the starting pricing point while creating the Gig. If they wish, they can create Gig packages as well. 
When creating Gigs, sellers can choose their starting price point. Sellers can take this a step further and offer Gig Packages to buyers by using Gig Packages. These contain multiple price ranges, and sellers can offer buyers various and tailored service packages. This way, buyers can choose from all offers according to their particular requirements.
Is It Worth Buying Fiverr Backlinks? 
Here comes the critical question many people are looking for the answer to. The criteria to judge whether the backlinks are worth it or not may vary depending on the needs and requirements of a business. But the common area where you can weigh the backlinks is the source they are coming from. And of course, how much you are paying for them. The Fiverr platform's services are of low quality, and the platform is known for scams and spams.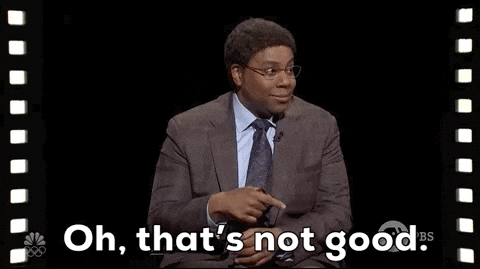 Thus, no authentic user or service provider will ever suggest you go to Fiverr to get the work done. Instead, you may reach other service providers that are not there on Fiverr. That may be the services that you can rely on. 
Fiverr is popular for providing cheap services. Whether you look at the base price or you go through the quality of services, everything falls under the cheap category, and you will end up messing up your online presence for sure. 
Despite all the negatives, Fiverr is still quite able to manage a good number of users. And that's quite impressive. But as they say, all that glitter is not gold; Fiverr is just like that. Anyone may be attracted to this platform for its wide range of services and cheap pricing structure. But I am afraid you will have to compromise when it comes to the quality of service. 
Do Fiverr Offer Some Advantages? 
Well, there are certain things that are good about Fiverr services. If there are people who are not happy with Fiverr, then surely there are some others who definitely like Fiverr for all good reasons. In order to know the worth of Fiverr backlinks, let's shed some light on the pros and cons of Fiverr. That way, it may become easier to understand the intricacies related to Fiverr. 
You can find some highly manageable Gigs on Fiverr that you may not find elsewhere. The only thing is you have to make an extra effort to find them, and that will cause a lot of time. 

Everything is divided into categories and sub-categories. And there are many that again the main cause of confusion. 
It goes without saying that Fiverr is a cheap marketplace but you might have to compromise on quality

From technical gigs to specialized skills, everything is available at affordable pricing. (But quality is not guaranteed)

Fiverr offers a complete refund if you are not happy with the services it is offering. (Terms and Conditions apply)

There are forums and communities for buyers and sellers that they can join. 

It is easy to join Fiverr and become a verified member. 
So, is it worth buying Fiverr backlinks? Well, that certainly is a matter of choice. But, professionals don't go for Fiverr backlinks at all. Instead, they rely on other genuine link-building agencies available in the market.
Freelancers available on Fiverr may use the Black Hat SEO techniques to get you backlinks. And if caught, it will certainly end up penalizing your website by Google. So, it is advisable to make sure you are using the correct approach to boost your website ranking and attract organic traffic to your website. 
The professionally vetted agencies that provide high-quality work and know what techniques and technologies to use to boost a website's ranking are the ones you should go to. 
Pro Tip: Create high-quality and unique content, and pay attention to keywords you wish to target to attract organic traffic organically!
Happy Backlinking!
Fiverr Backlinks SEO – Wrapping It Up
So, it's your turn now. What, according to you, are Fiverr backlinks SEO of any use? There is always a way to make things work, and you just need to find that way. Because if a platform has tons of users, then there has to be something good about this marketplace. Right? But still, you cannot overlook the fact that Fiverr is not really a reliable partner. So choose wisely. On the other hand, if you pick up a white label link building agency like Outreach Monks, they can handle the link-building for your website and help you rank better than your competitors. If you have any questions, please feel free to leave me a message below in the comments box. 
Do you know how profitable your marketing campaigns are? Have… […]
Read More… from Marketing Analytics: 8 Best Ways to Track Your Online Marketing Activity
Top Reads
Recent Posts
Popular
Outsource your link building Now!